Introduction to Synchro Skating Classes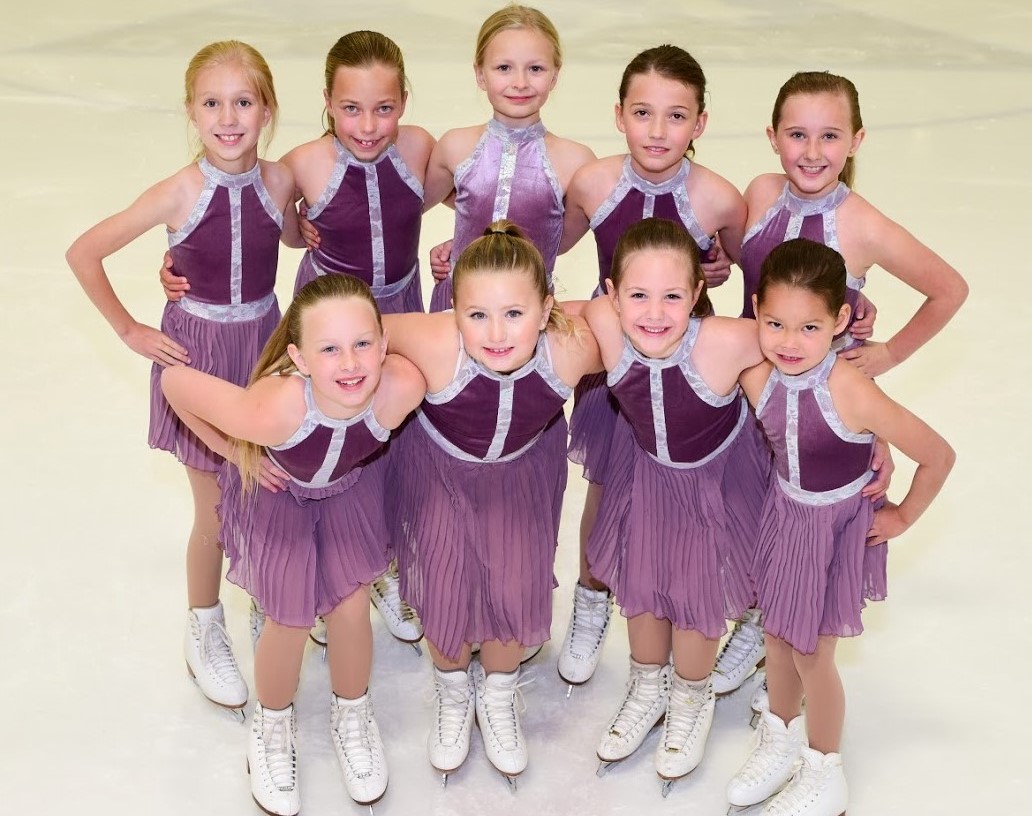 Synchronized skating is a discipline of figure skating that incorporates all of the amazing aspects of individual skating into a team sport. A team comprises of 6-20 skaters and the benefits to learning, growing and achieving goals with friends as a team are endless!
There are four introductory class levels for skaters to learn the fundamentals of synchronized skating elements and skating skills, terminology, and team building. Skaters will be teamed with others near their age and level whenever possible and will work together to successfully move from level 1 to level 2, and beyond, together to create team comradery right from the beginning! At the conclusion of level 4, skaters will then have the tools needed to graduate onto a synchronized skating team where they will put together the skills and elements they learned in their intro classes to create a program to music and perform in exhibitions.
Skaters must be Pre 3, Level 3, Snowplow 3 or Basic 3 or above to participate.
Skaters must currently be enrolled in a Learn to Skate program and/or taking private lessons.
All sessions at our NEW home: South Suburban Sports Complex
Register Download Flyer